Visiting the Gallery
The Schindell Gallery is once again open for drop-in visits. Please kindly complete a self-assessment before you arrive and continue to wear a mask while visiting the gallery.
Guided tours may be booked below.
Schedule Appointment
---
Current Exhibition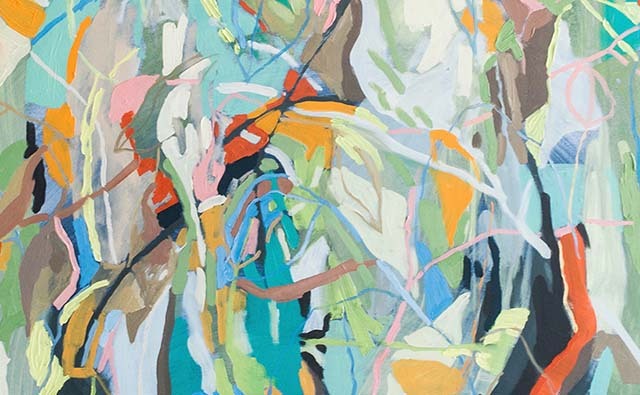 This collection of paintings represent the felt landscape of a city neighbourhood. They are a reminder that the earth is never quiet. Even on the shortest of November days, slow work is happening beneath the soil. The blossoms of May are a revelation every Spring, but little miracles are unfurling all year round, if you know where to look for them.
---