Visiting the Gallery
The Dal Schindell Gallery is open Monday through Friday 8:30am to 4:30pm and on Saturday from 12pm-4pm.
The Gallery is located inside Regent College, at 5800 University Blvd in Vancouver, BC. Regent College has a small pay parking lot in which visitors are welcome to park.
Guided tours may be booked below if you would like a personalized experienced with the exhibitions.
Schedule Appointment
---
Current Exhibition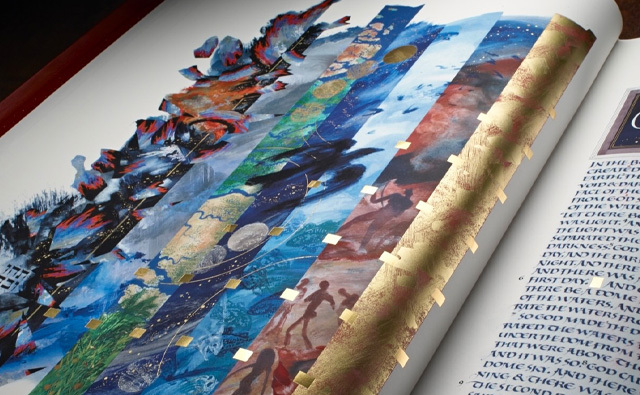 Regent College received The Saint John's Bible Heritage Edition in September 2021 thanks to the gift of a very generous donor. The Heritage Edition is a fine art reproduction of The Saint John's Bible, the first handwritten, illuminated Bible in the modern era.
---