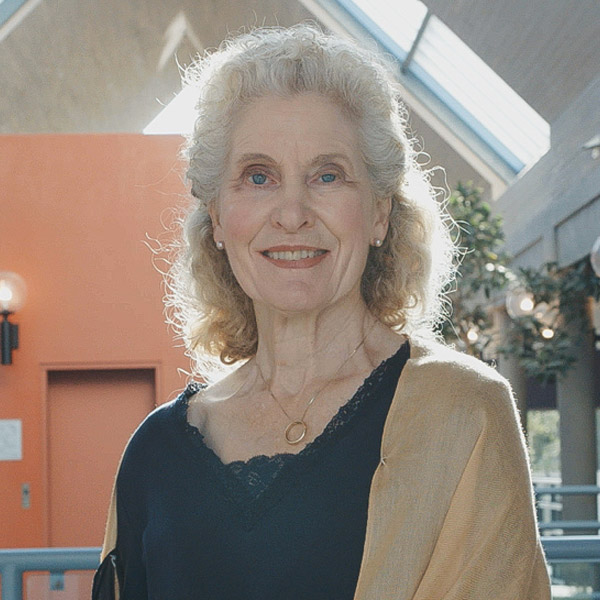 Mae Runions
Mae Runions has been working in fabric art since 1984. Mae uses images symbolically to open up ancient faith stories and awaken fresh responses in the spirit. Symbols are derived from the natural world and from historical and theological sources including sacred texts, religious history, and traditional iconographies. She aims to give a modern joyful rendering through abstractions and colors.
Mae's work has mostly been for churches in the Christian tradition, but she has also done hangings for interfaith sacred spaces, using images that are more universal. Her work for secular spaces has been quite abstract while still remaining centered in her own Christian faith.
Her primary technique is applique. She combines a variety of fabrics, textures and stitchery, both hand and machine, to create her pieces.
Most of her work is done by commission through a process of developing designs with the client. Even though funds are often limited in a religious setting, Mae always strives to work within budget constraints. Sometimes funds are provided when an individual commissions a work in memory of a loved one.
Artist Website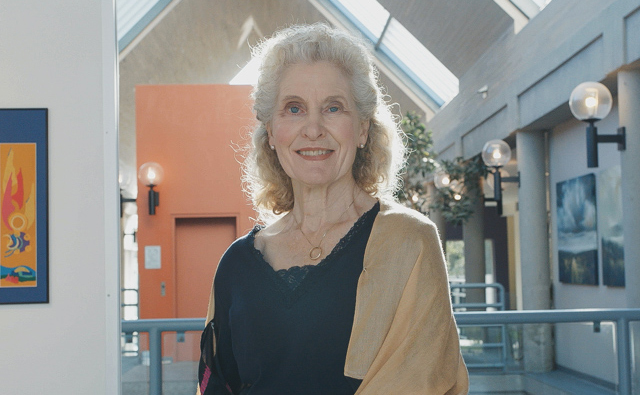 Interview
Mae Runions shares about her art and her faith whilst looking back over thirty years of work.